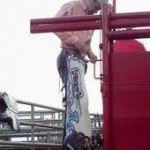 Far End Gear Athlete
Cole C
muncie, IN
I have been riding bulls since the age of 9. Here it is 21 years later and still get the same thrill every time. I have won countless events, round of champions winner.
Cole C - Far End Gear Athlete

Cole C
Thanks to far end gear for the opportunity for being part of the team.